Great, you got your Solo and Solo Connect! Now how do you get setup?
We hope the steps are pretty easy:
The first thing you need is an account on the Solo Portal, so head over to https://solo.liveu.tv and click "New User?" to register with the portal. You will also need to verify your email address once registered.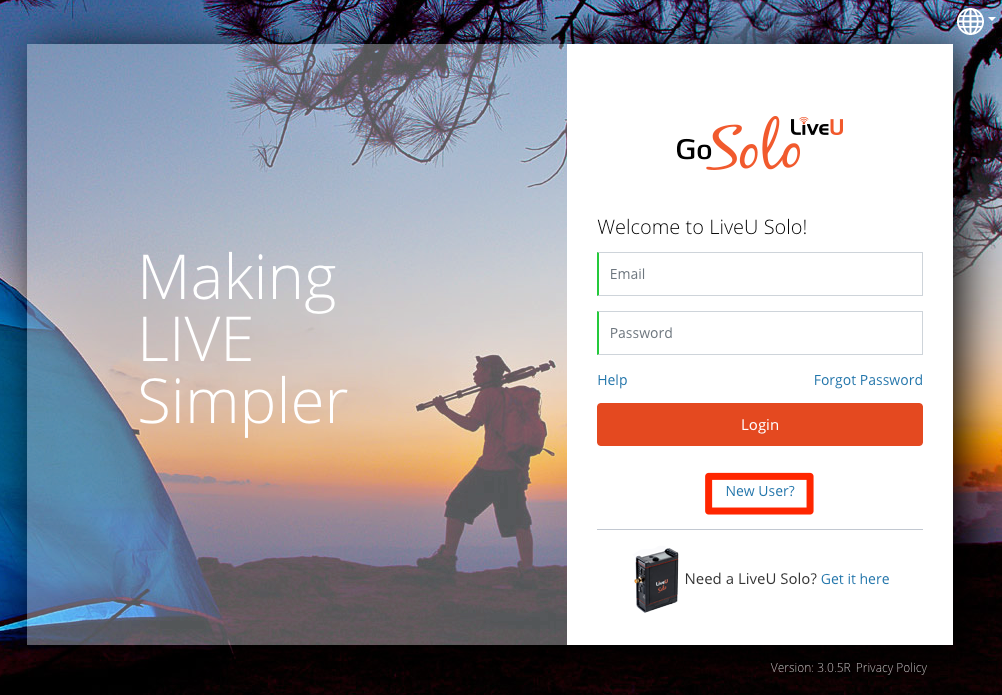 ---
2. Register Your Solo Unit
Once you have an account for the Solo Portal, the next step is to register your unit to your account. For this, you will need the serial number of the unit, which you can find on a sticker on the bottom of the unit (removed from the sleeve), on a sticker on the original box, or via the unit's own user interface when powered on, by going to "Unit Info".
These two steps are outlined in detail in the LiveU Solo Getting Started guide.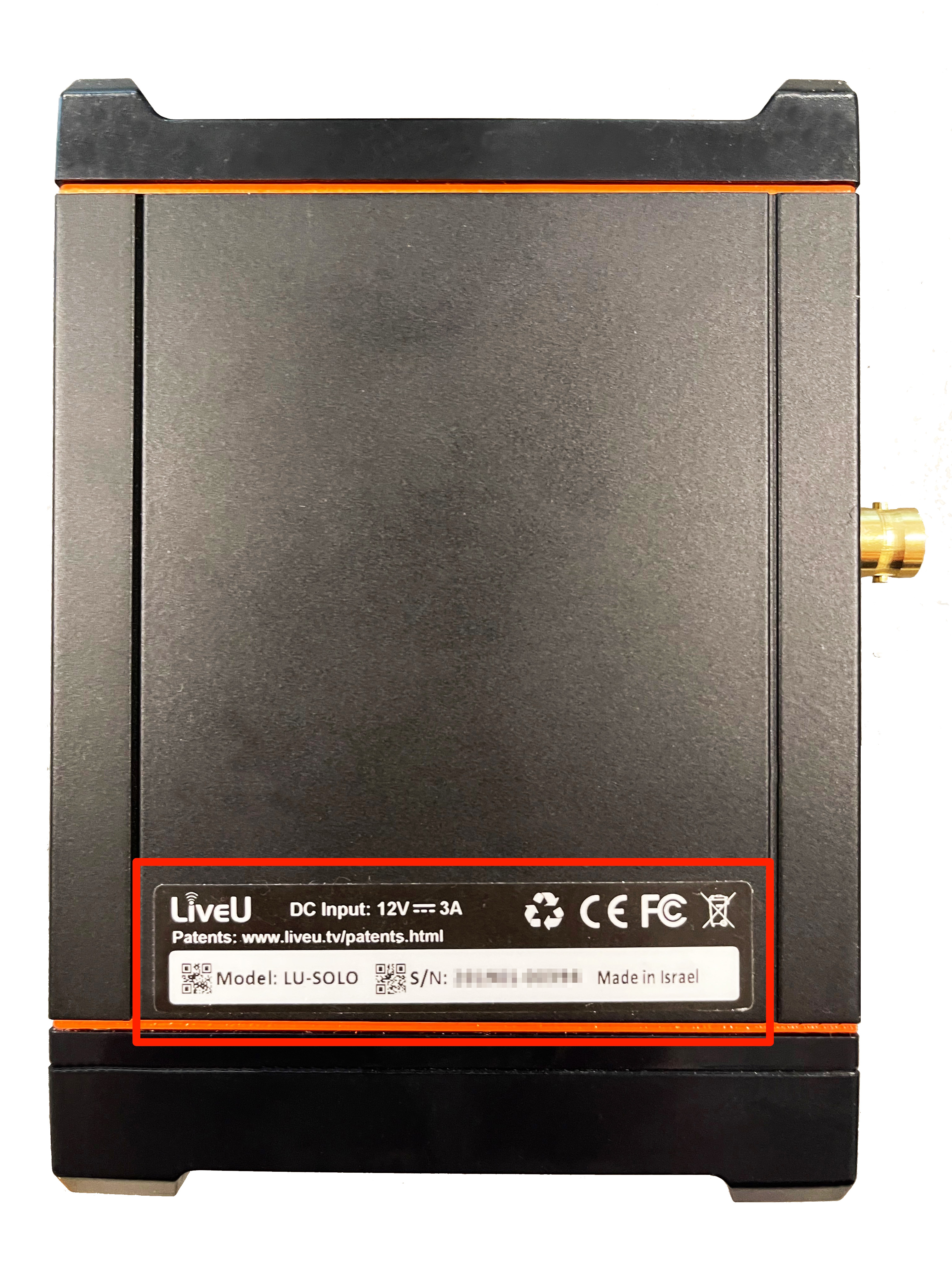 It is very helpful to have your unit online when adding it to the portal, so that the LiveU backend can communicate with the unit while being added. This step is not explicitly required at this moment but is required in the next step, so you will need to do it soon if you do not do it now.
To get your unit online this first time, during registration and Solo Connect activation, you will need another connection temporarily just to have the unit online. Your home or office WiFi or LAN are great options here. Connect the unit to LAN using the LAN port, or to WiFi by using the user interface on the unit, and it should say "Ready" on the unit's interface once you do.
The article on Solo Connectivity in the Getting Started guide again offers a deeper dive here.
---
3. Activate Your Solo Connect
Now that you have a Solo Portal login, and your unit is connected to it, you are ready to activate your Solo Connect modems. For this step, you do need the unit online, as outlined above - and again, it will be necessary to use, temporarily, some other connection to do that this first time. Once the unit is online, and you are logged into the Solo Portal, you will see the button the dashboard for that user that says "Activate Solo Connect".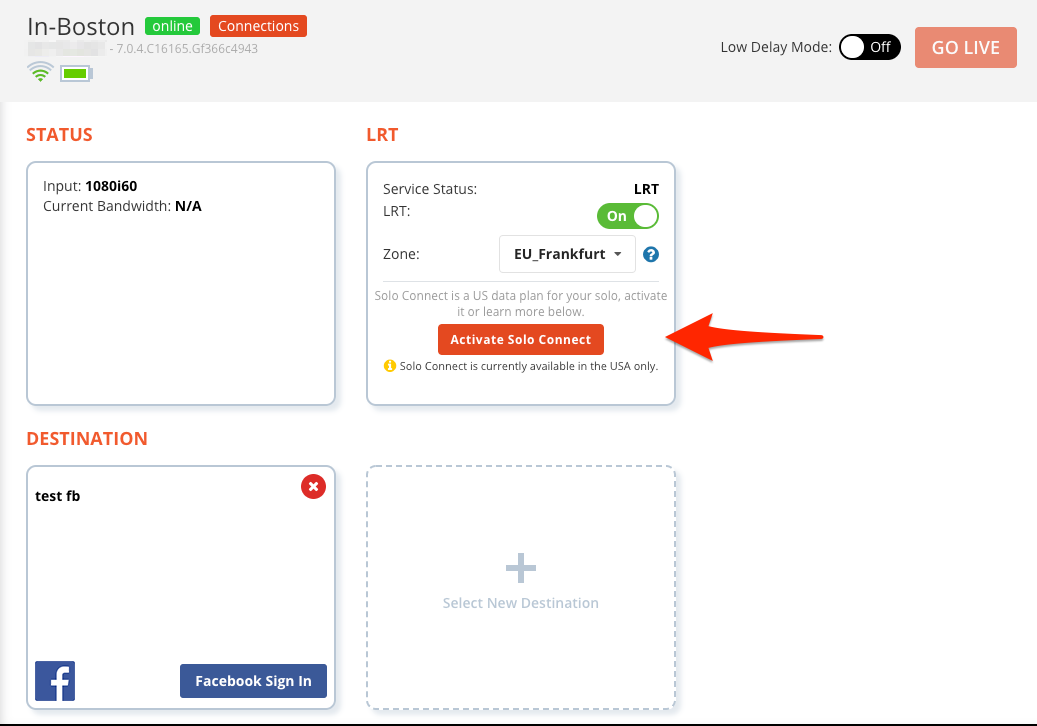 For this step, you will need your Solo Connect serial number, which appears on the box your Solo Connect modems came in, or on a sticker on each of the modems or MiFi. All Solo Connect serial numbers start with "SC".
Once again there is a deeper dive on this step if you need it, in the article about activating Solo Connect.
Please note this process can take up to 48 business hours for the SIMs to become fully activated.
---
4. Ready to Use!
Once the sims activate, your unit and Solo Connect are ready to use! You may notice that the Solo Connect modem names show up as blank, or even "No Name", depending on exact modem make or model - this is expected behavior as some 3rd party modems don't offer an API that allows the unit to query what network or technology the modem is connected to. In addition, while the modems look similar, they are slightly different models and actually use their LED lights differently, so don't be thrown off by a red light. So long as the unit user interface shows 2, or 3, available connections - everything is setup right and working.
If you do have further trouble though, of course open a case here, by clicking "Submit a Request" in the upper right of the guide!