if you bought a Solo Connect modem kit for use in the USA, they modems and MiFi already have the correct sims inserted in them. You just need to activate your data plan.
To do that, power your unit on and connect it to the internet via any connection.  Log into https://solo.liveu.tv and in the LRT section, go to Activate Solo Connect: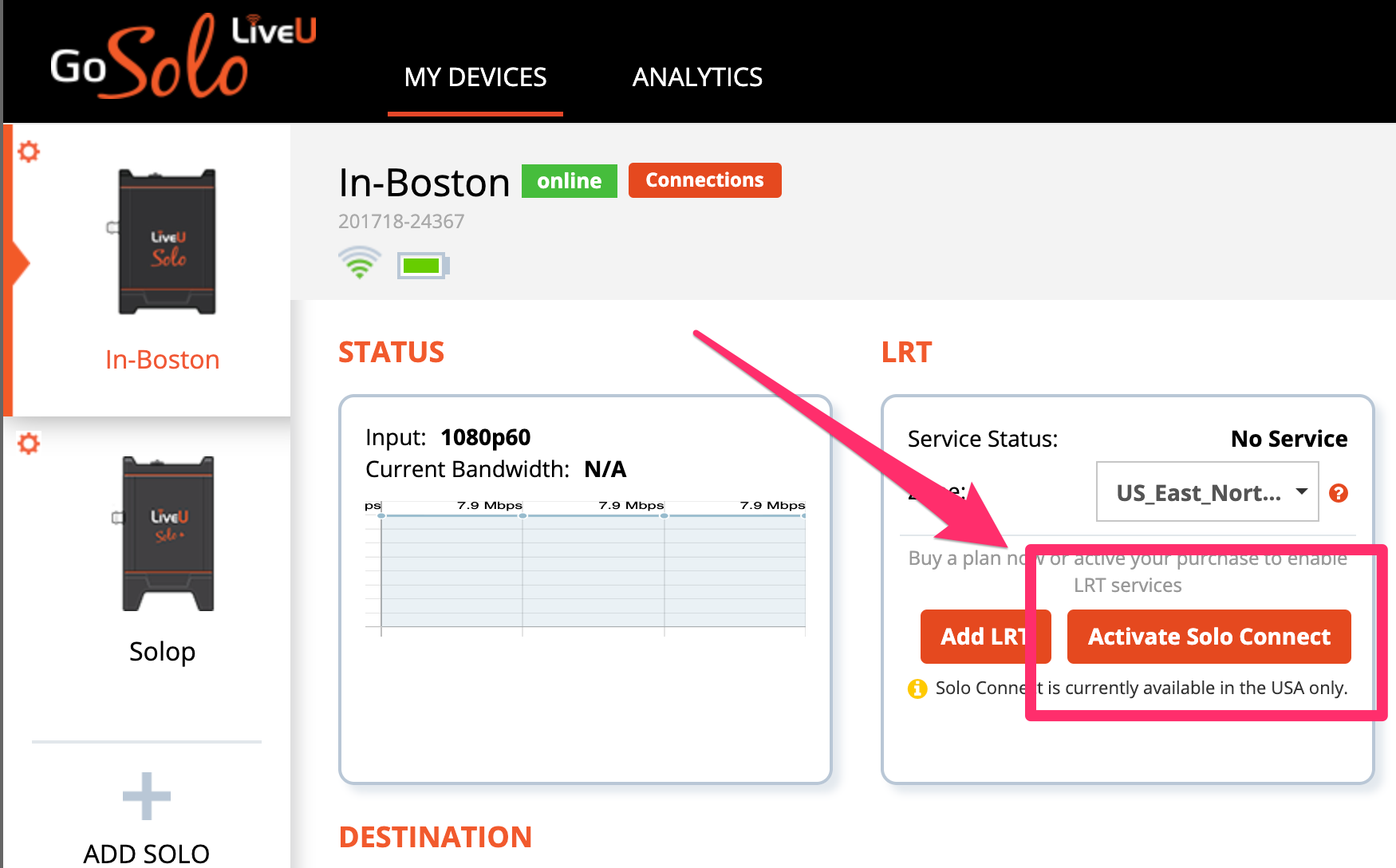 This is where you activate your data plan.  Please note it can take up to 48 business hours for the sims to activate, so please plan accordingly.  
Note that Solo Connect includes LRT. If you are already paying for LRT, whether via license key or credit card, you will be credited for any unused time on LRT and your subscription for LRT converted to the Solo Connect subscription.