If your unit does not have an LRT subscription, and you want to purchase it with a credit card, or you have purchased an annual plan via license key from a reseller, here is how you can either purchase LRT via credit card or claim your license key previously purchased:
Step 1: Log in to the Solo Portal.
Make sure your Solo unit is registered, turned on and connected to the internet. This doesn't have to be via your usual method of connectivity (in other words you don't need to use your modems - any WiFi or LAN will do for this step)
In the "LRT" section of the dashboard, select "Add LRT".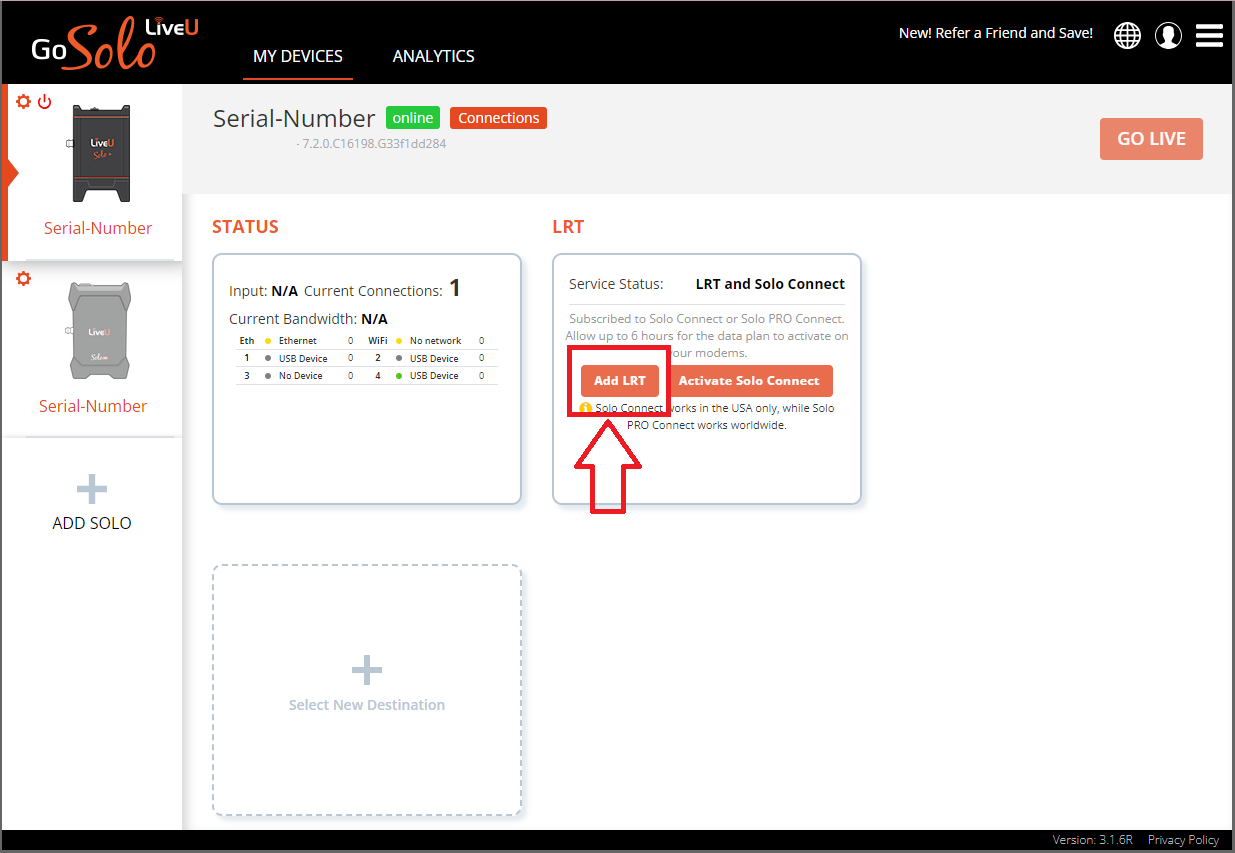 Step 2: Select either the Monthly or Yearly subscription option and you will be given the opportunity to enter any discount codes on the next page. (This may be a code from your reseller for a percentage off or a LRT license key purchased via the reseller for the yearly service.)
Please enter your code, click "Apply" and then select "Next".
Note: If you do not have a code please leave the field blank and just select "Next"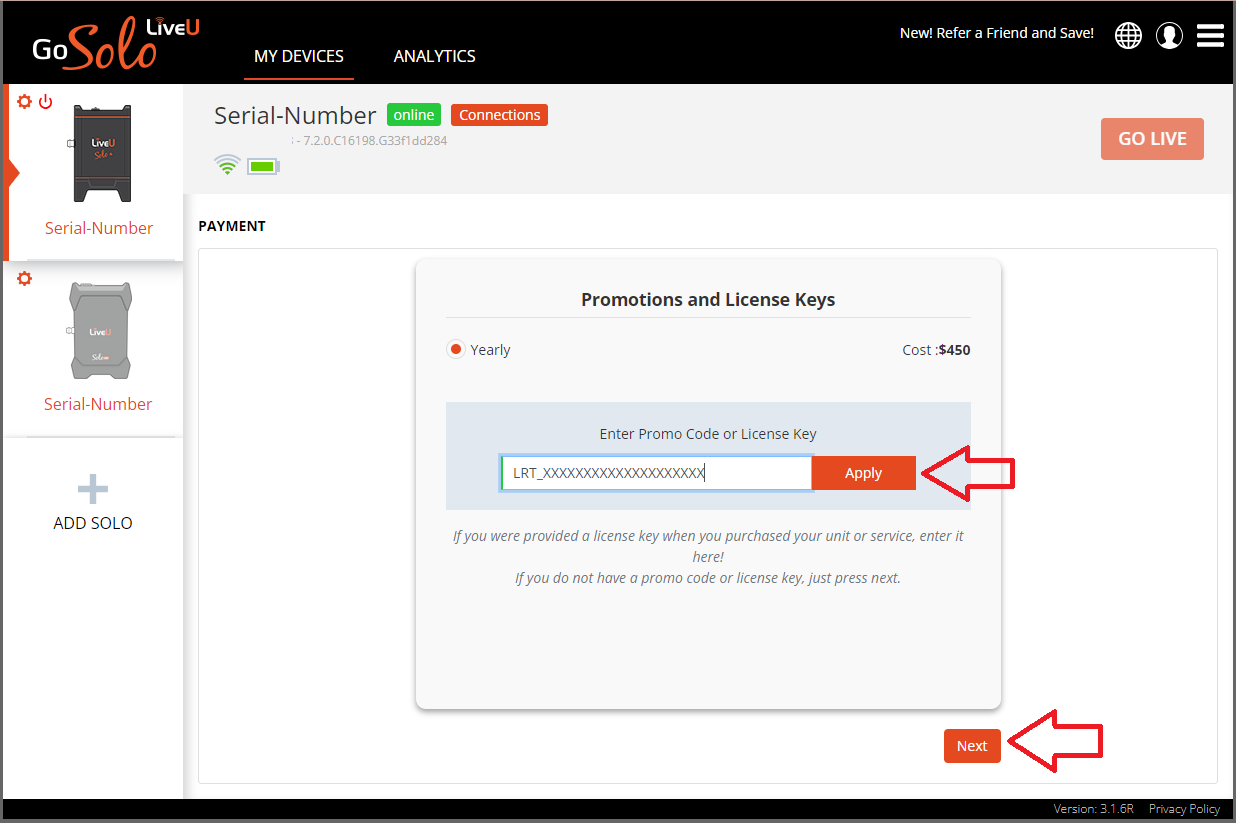 If you are not purchasing via a LRT license key you will then be prompted to enter your payment details if you do not already have a card on file.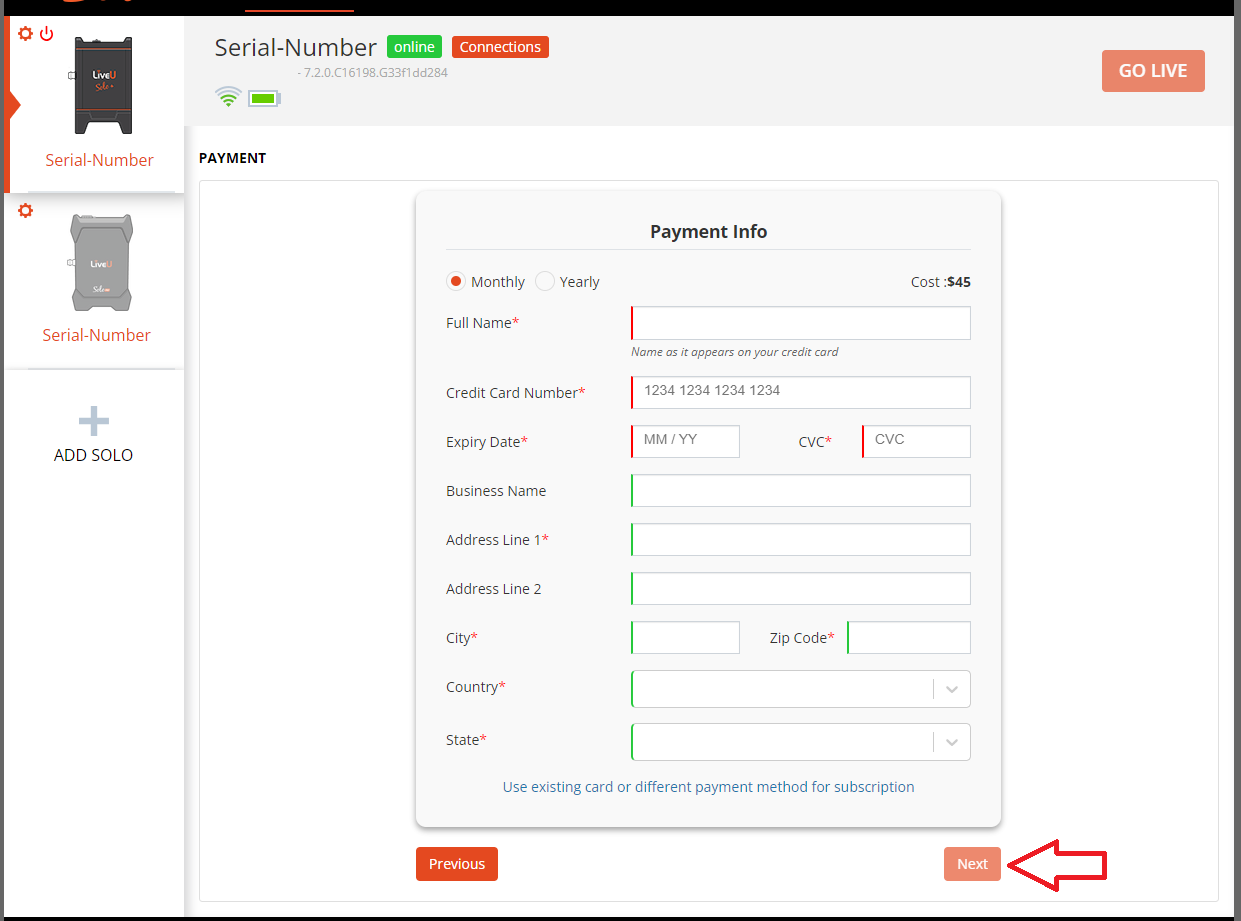 Step 3: You will then be taken to your summary checkout page. Please verify the payable amount is correct based on the plan you selected and any discounts applied.
Agree to the Terms and Conditions by selecting the box then hit "Subscribe".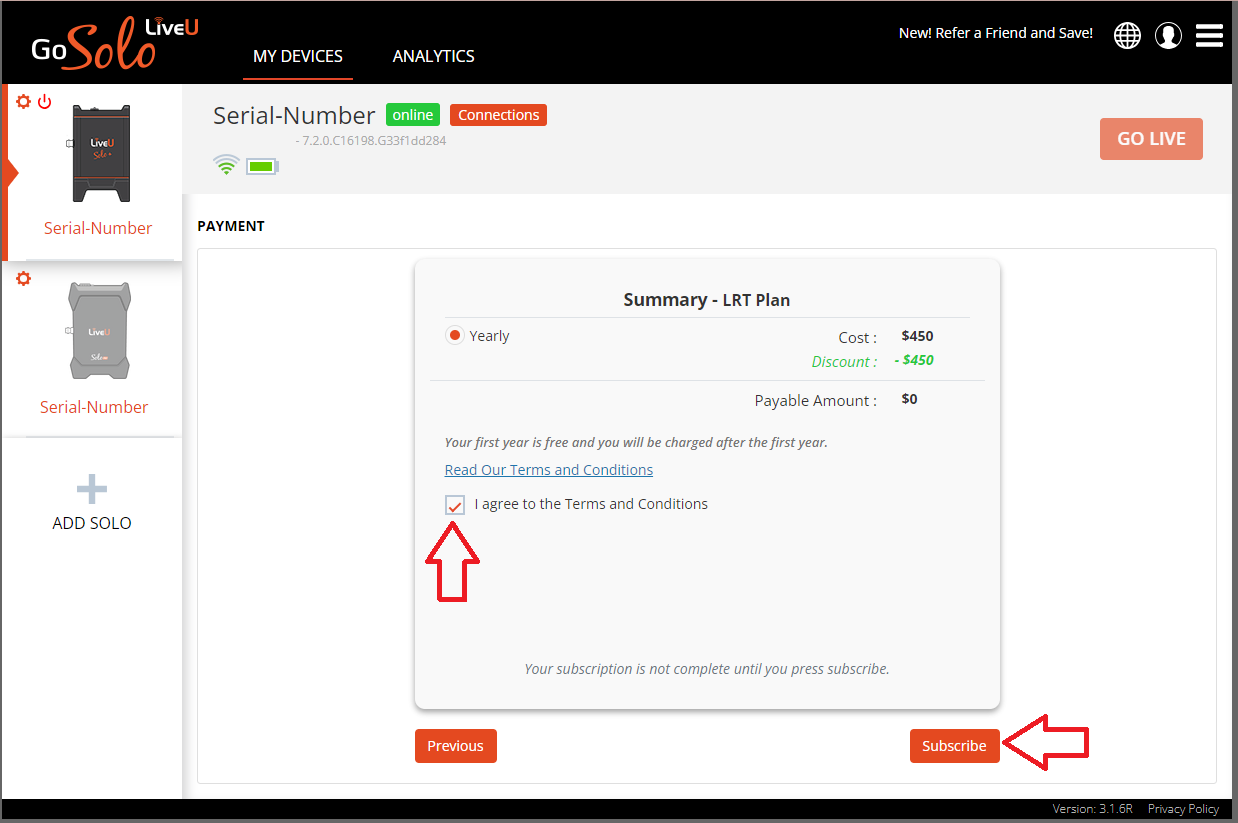 You have now successfully subscribed to LRT!
You will be automatically taken back to your dashboard and will see an orange banner along the top confirming your purchase or activation of LRT.
Please allow up to 1 hour for LRT to activate on your unit. If LRT does not activate after 2 hours please open a support ticket and we can resolve the issue.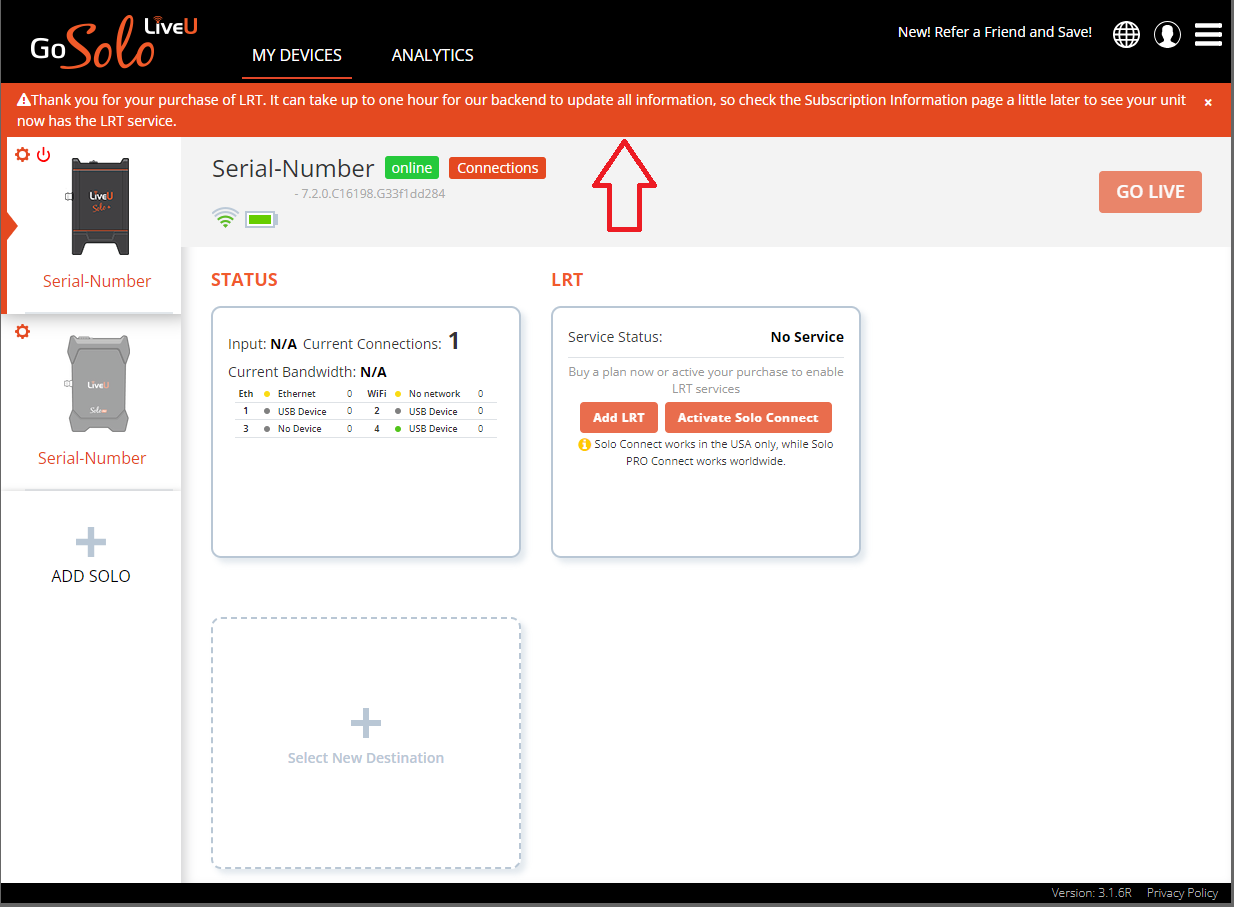 Please note: You subscription will renew the same day each month/year and you can check your subscription info via the subscription tab in the upper right menu.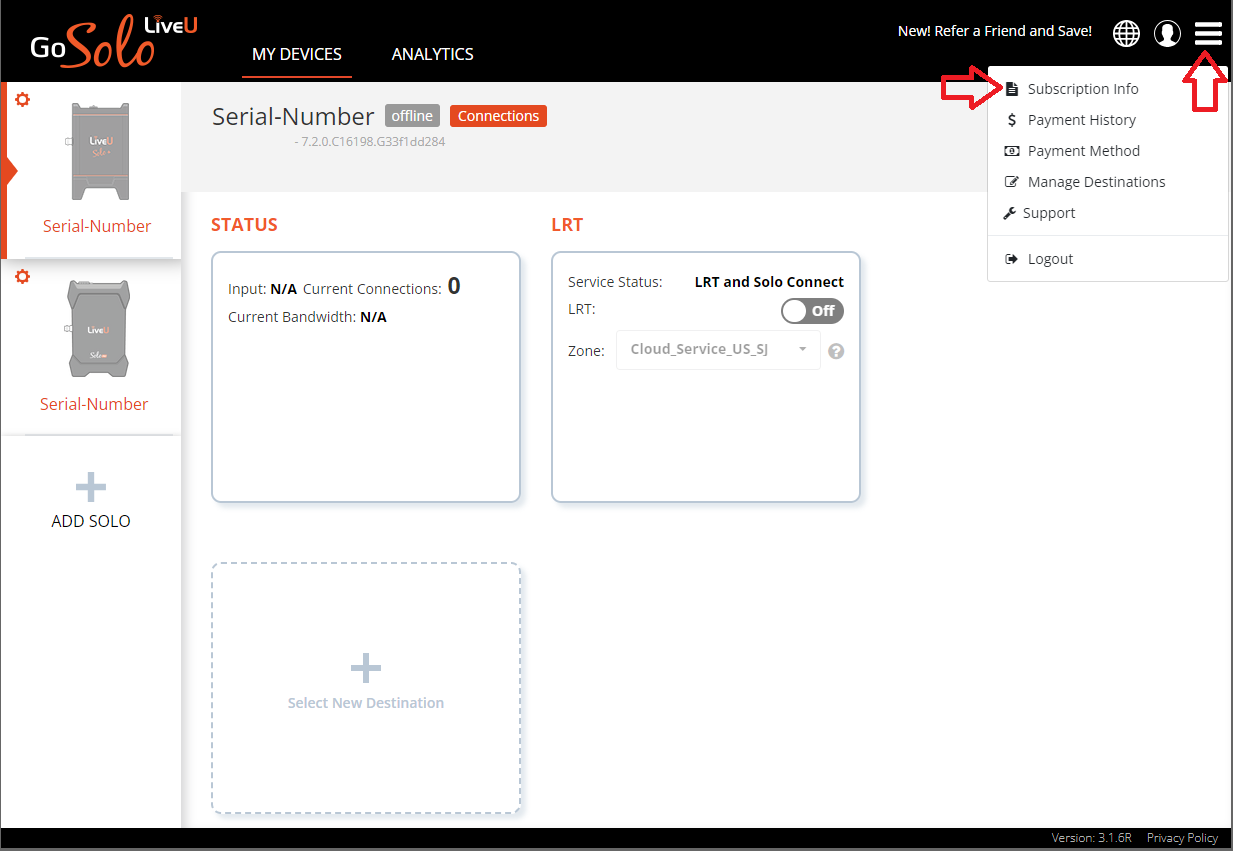 Here you can check
All subscriptions across all units, if you have more than one
Next Invoice date & payment total
Warranty expiration dates for all registered units
Account credit balance
As well as cancel or change your subscription(s).