Streaming to Dacast requires you to structure your ingress URL in a special way. Here are the steps to successfully stream to Dacast.
Open a Support Case to Have Your Unit Added to a Special Zone
Streaming to Dacast or Limelight requires we add your unit to a special zone. So first, contact Solo Support via this portal and let us know what geographic region you are in, so we can add your units to these special zones.
Once added, you need to use these special zones (such as EU_Ireland_daCast, etc.) when streaming to Dacast. You should use these zones only when streaming to daCast, any other destination you should use the regular zones for (such as EU_Ireland).
Choose the Dacast Destination Type
You will notice when you select it that it no longer displays a discreet username and password field: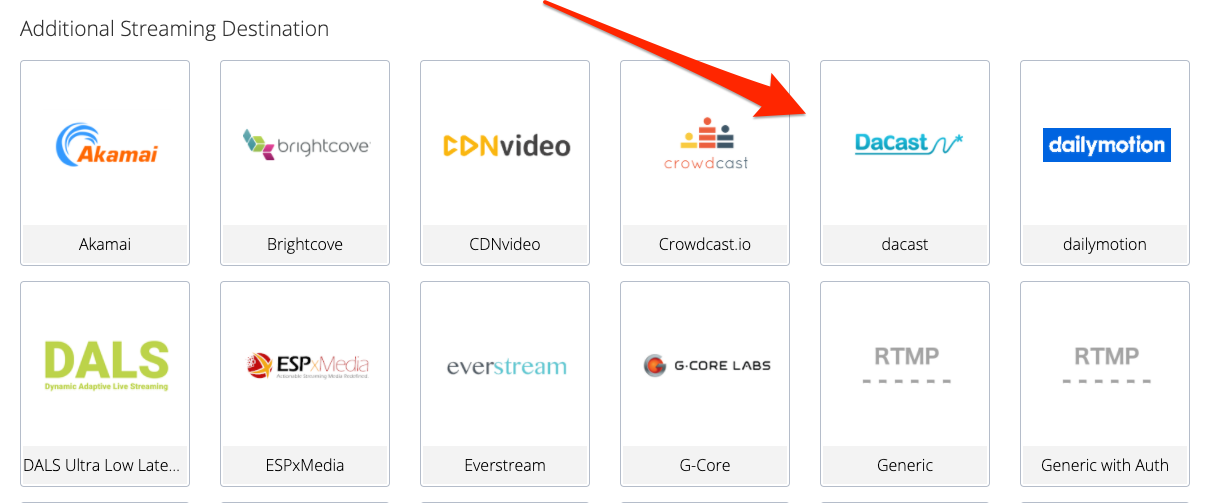 Build Your Ingress URL From Your Dacast Info
Go to the Encoder Setup section of Dacast:

You will need the Ingress URL (shown in Dacast as Server), the Username and Password, and Stream Key 1: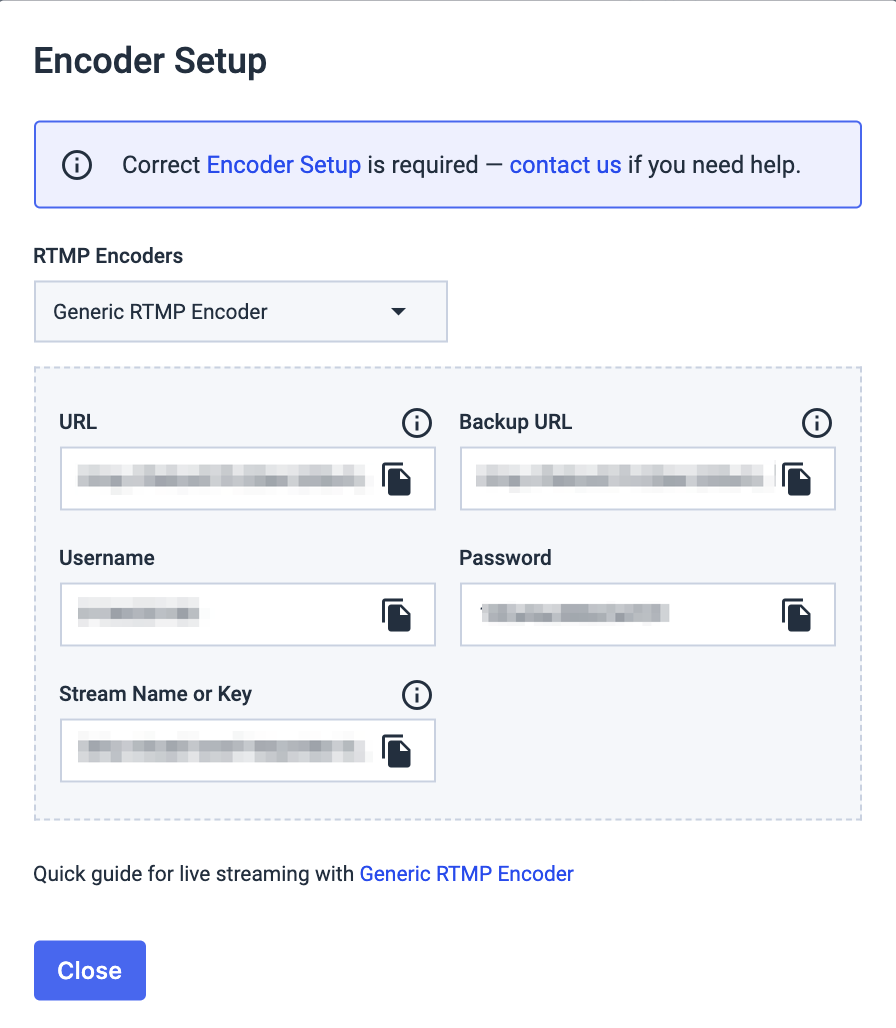 You can optionally use the Backup Server (Backup Ingress URL as well).
Instead of entering your username and password in discreet fields, first put this data together in the format:
rtmp://[username]:[password]@[server]
An end result example might be:
rtmp://1111111111:aaaaaaaaaaaaaaaa@1111111-aaaa-bbbb-cccc-22222222222.dacastmmd.pri.lldns.net/dacastmmd
Enter this in Solo portal as Primary Ingress URL. If you want to use the Secondary Ingress URL, you need to structure a similar URL but using the Backup Server from the Dacast info.
Then enter Stream Key 1 into the Stream Key field.
Save The Destination and Start Streaming!
With the combination of the special Dacast zone, and the formatted ingress URL, you should be ready to stream!