If your Solo Connect kit includes a Novatel 730L modem for use on Verizon Wireless, it should be preconfigured for use on the network and not require any changes. However, if you do need to log into the modem's user interface to change any settings, here are the steps to do so.
Use a Windows Computer
Plug the Novatel 730L into a laptop running Microsoft Windows. The modem should be connected automatically by Windows.
If the modem is the only connection on the computer, you can navigate to http://my.usb. This will open the web interface of the modem. No login is required. From here, you can change settings such as APN, turning roaming on and off, and changing the default IP address of the modem.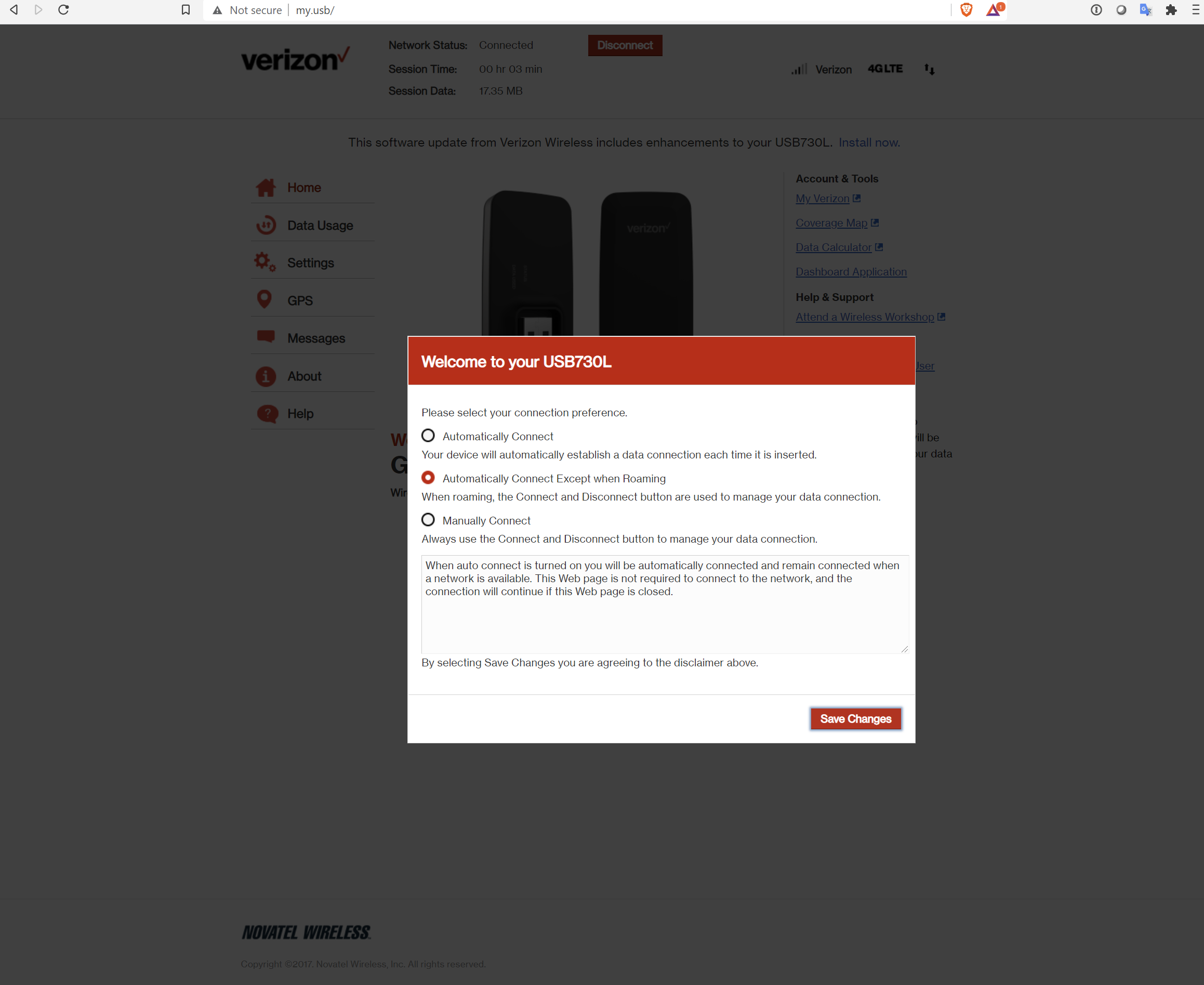 Automatically Connect
First setting to change is when presented with the options for when to connect, select "Automatically Connect" rather than the default of "Automatically Connect Except When Roaming", and click Save Changes.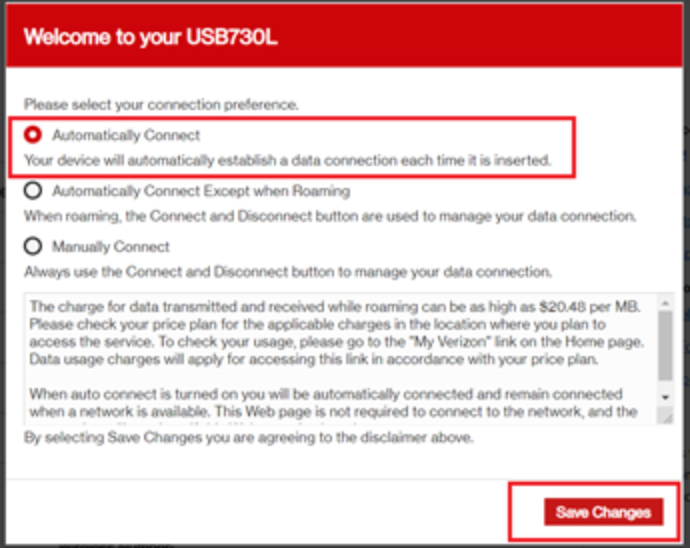 Default IP Address of the Modem
Unlike some other modems, the Novatel 730L only uses its default IP address for a short period of time during boot up, and when no cellular connection is available. However, it can still be helpful to change this address to something that will not conflict with other modems in your system.
To change this settings, go to Settings, then Advanced. The interface will warn you about changing these advanced settings. Once you agree to this warning, the advanced settings page is displayed and near the bottom is a single field for default IP address. We suggest using 192.168.20.1 for this address.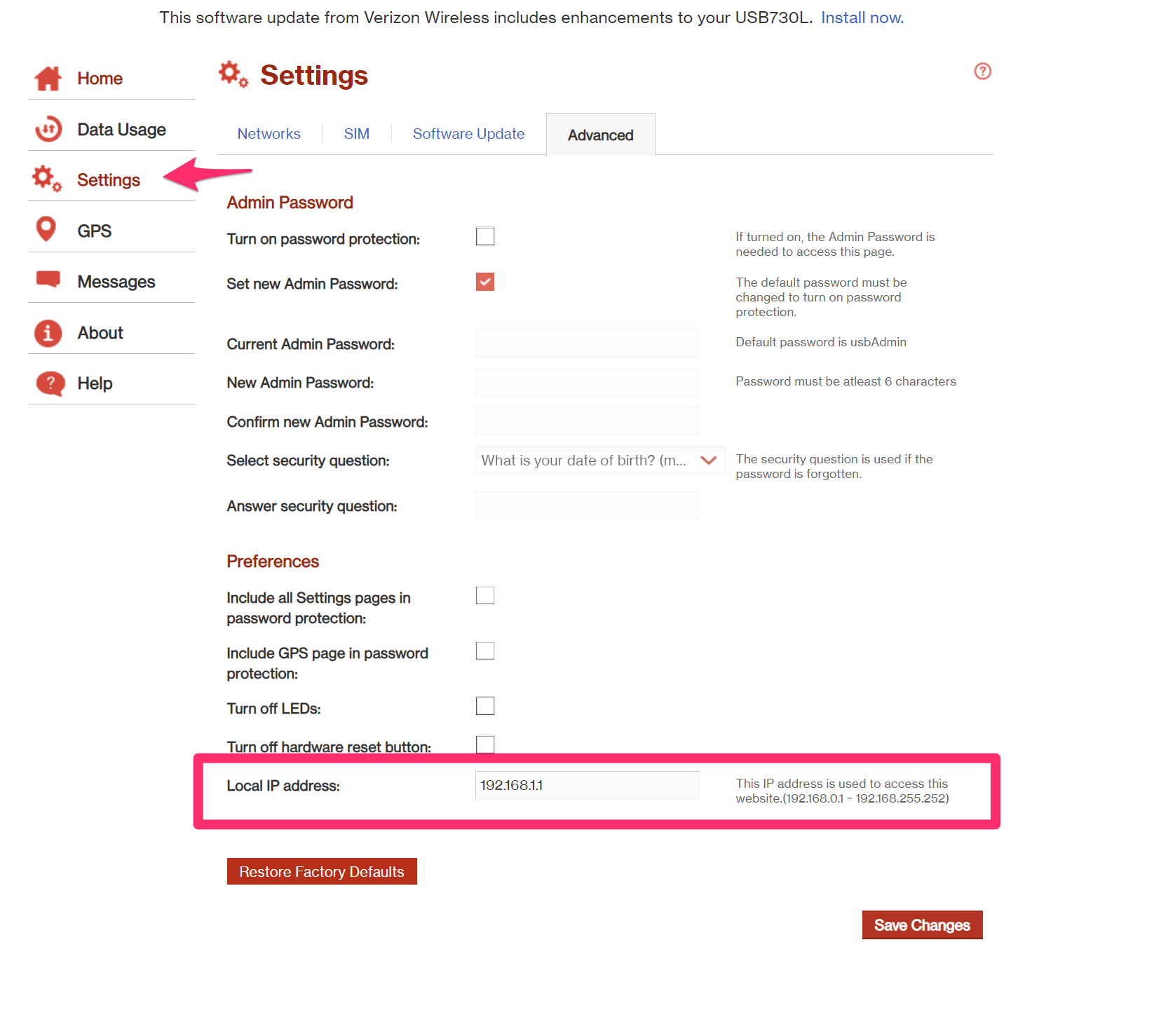 Change the APN
You may be asked by LiveU Solo support to edit the APN of this modem, depending on the exact SIM used. If you are, this is where to access that setting.
Following the steps above, go to Settings, and select the Networks tab: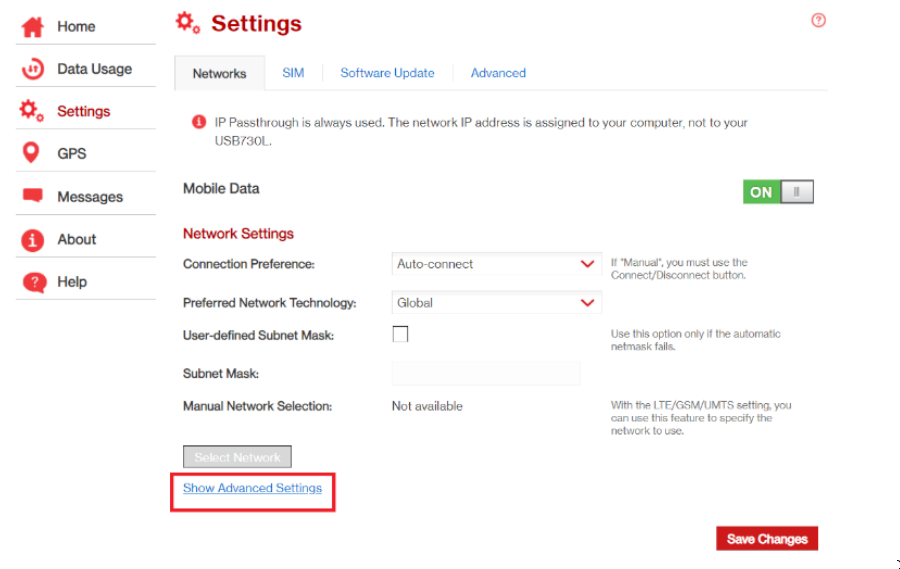 Then click on Show Advanced Settings. Set the apn as instruction by LiveU Solo support in the section for "LTE/GSM/UMTS/ APN":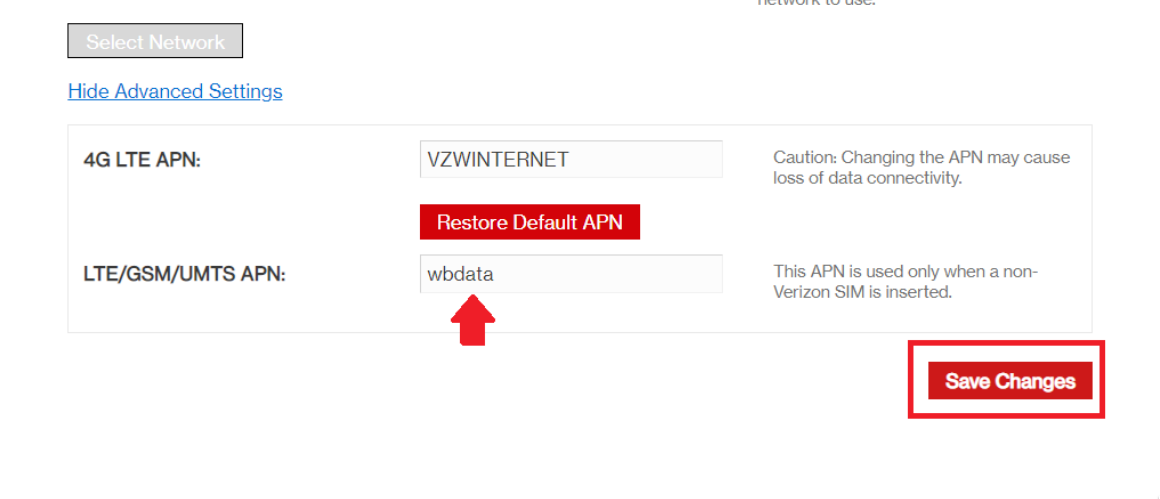 Then click Save Changes.