If you see green and purple colors in your video, such as this extreme example: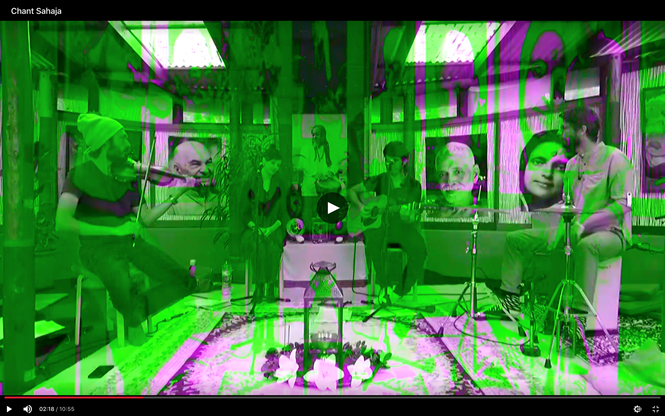 This can be caused by EMI interference in your HDMI signal.
The Problem
This problem can manifest as an extreme image distortion as pictured above, or a more subtle problem with the lower part of the image. It often involves the colors green and purple, but may take other forms as well.
The issue is EMI interference in your HDMI cable, often from the LTE modems. One way to test this is to do a stream using only LAN an your same cable and source, and if the problem never repeats in that configuration but does repeat when using the modems - it is almost certainly EMI interference.
The Solution
The issue is with some HDMI cables, particularly how the shielding is done between the connector itself, and the shielding around the cable. A "good" cable will make contact between the shield on the connector and the shielding in the cable at all points, a full 360 degrees. However, many cables connect the two shields only via a single electrical connection, and sometimes this "pigtail" is too long.
The hard part is that expensive or "shielded" HDMI cables may still have this same issue. There is no sure way to tell from just the cable's packaging. The only way to be sure is to cut the HDMI and inspect it. Usually though, once you know a given make/model/brand uses the type of shielding you want, you can trust future purchases of that same cable will be exactly the same.
More information on this specific issue with HDMI shielding can be found here: https://interferencetechnology.com/hdmi-cables-emi/