Sometimes, using LiveU Solo's Facebook One-Touch integration is not an option. This could be because you are streaming to a Facebook post you are not an editor of, or because you need access to features not implemented in LiveU Solo's One-Touch. This workaround allows you to stream to any Facebook Live destination, without relying on the One-Touch integration, thus working around these limitations.
Start in the Facebook User Interface
Start in a tab with Facebook. The exact path you will navigate to get to Creator Studio may vary depending on what feed in Facebook you want to create a post on (Page, Group, Profile, etc.), but ultimately you want to navigate to Publishing Tools and then to Creator Studio (or possibly directly to Creator Studio)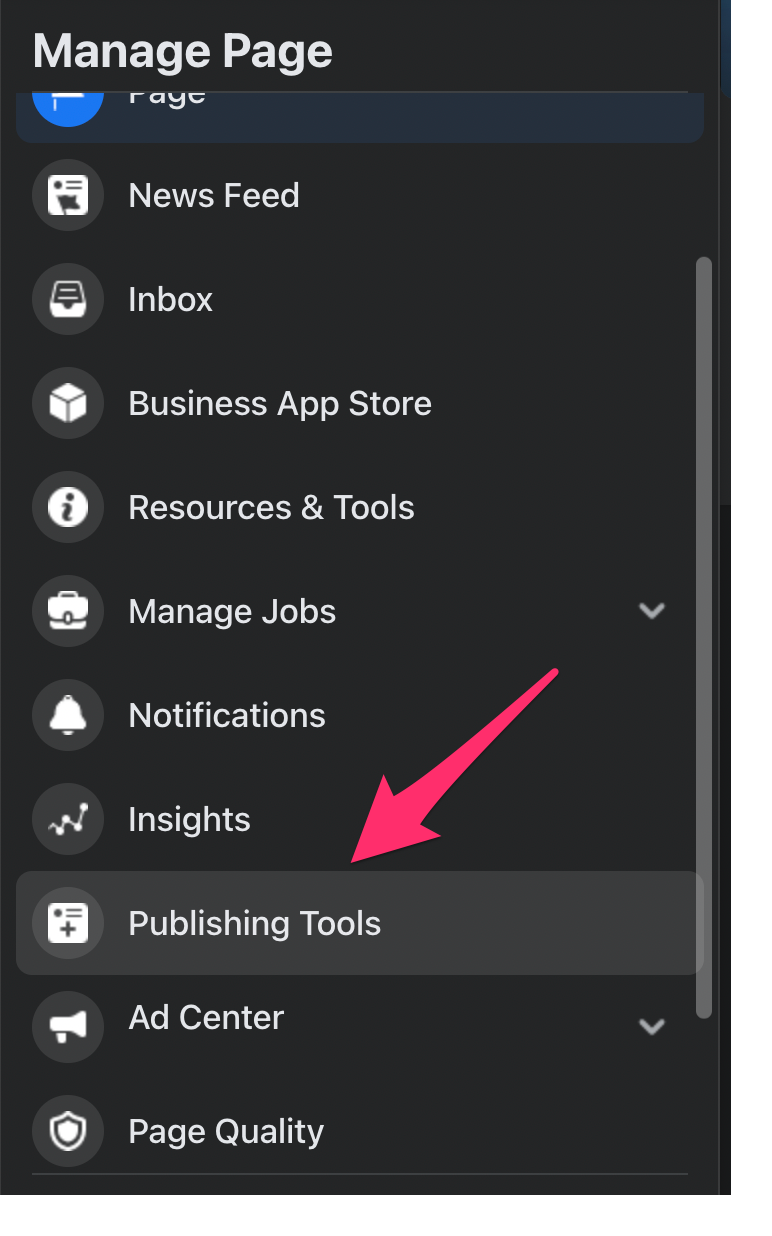 Once in Creator Studio, select Create Post and then select Go Live: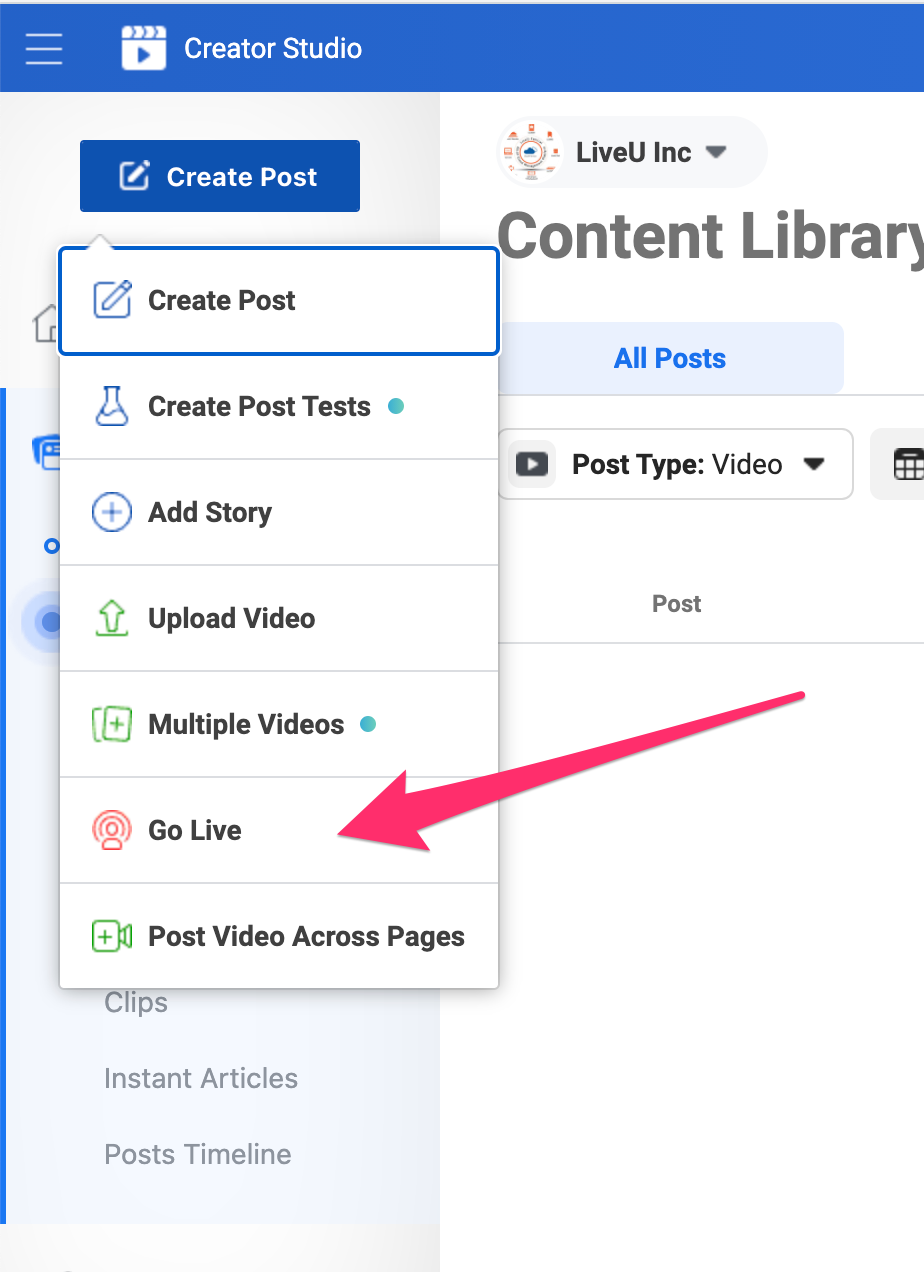 This creates the Live post. You will stay on the default, Use Stream Key option, and will need the Server URL and Stream Key fields from here for the next step.
Use the Generic Destination Type in Solo Portal
Leaving this tab or browser window open, now open https://solo.liveu.tv. On your Solo, select New Destination and from the destinations list, select Generic: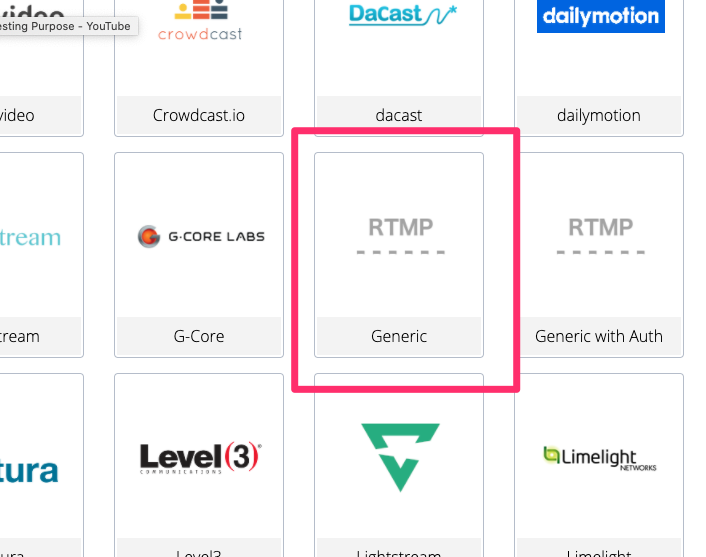 In the next page, fill in the Server URL from above in the Ingress URL field, and Stream Key in the Stream Name or Key field. For the rest, select the profile you want to use, and give the destination a name in case you need to select it again later.
Once you click save, the destination will be saved and will be applied to your Solo.
When you are ready, you can start streaming from the unit or from Solo portal, using any of the options you normally would such as LRT on or off, and Low Delay Mode on or off.
Finish Up Back in Facebook
Once you do start streaming, back in Facebook, you will see a preview of the incoming video stream. From here, you can click Go Live when ready to move the Facebook post from a preview state into the live state so that other Facebook users can see it.
You can also fill in all the rest of the information about a Facebook post either before or after going live, such as audience restrictions or tags.