The Solo PRO uses 4 external USB modems to bond up to 6 total IP connections (4 modems, LAN and Wi-Fi).
While the chassis has slots for SIMs, this is for use when the same enclosure is used as an LU300S, and the slots are unused for Solo PRO (and are covered to keep dust and debris out the unit internals).
How The Unit Uses 4 External Modems
The USB ports on the Solo PRO are special ports capable of powering and driving up to 4 external devices. This is done via Y cables that plug into the ports.
The Y cables are available as part of the Solo PRO Belt Pack: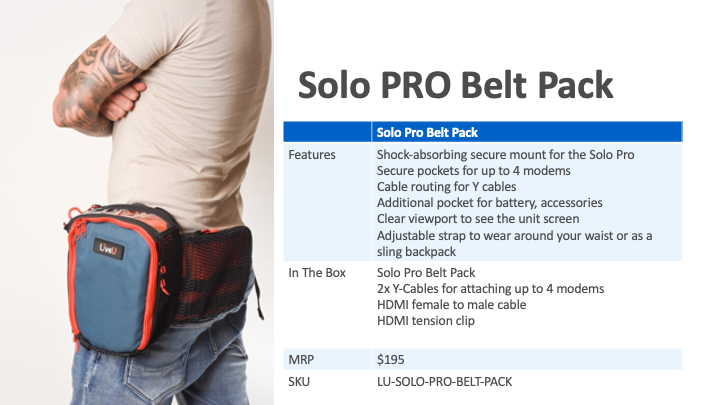 Which is available from all the same resellers and location you purchase LiveU Solo today.
Future options to acquire the Y cables and securely fasten 4 external modems with the unit are in the works for 2023.