Below are some guidelines for streaming with 4K resolution on your Solo PRO.
Use 4K Input
Maybe this one is obvious, but because the Solo PRO will not upscale a lower resolution input, you have to start from a 4K HDMI or SDI source plugged into your Solo PRO.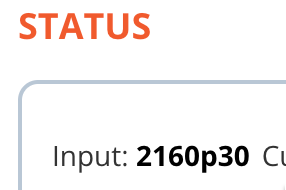 Use A Destination Type That Supports 4K
Right now, the destination types of Generic and SRT-OUT-Caller support 4K, you will see the 4K resolutions as options in the Profile drop-down and in the Advanced Profile section. In the near future, we will add 4K support to YouTube. Other destination types will be added as those services support 4K.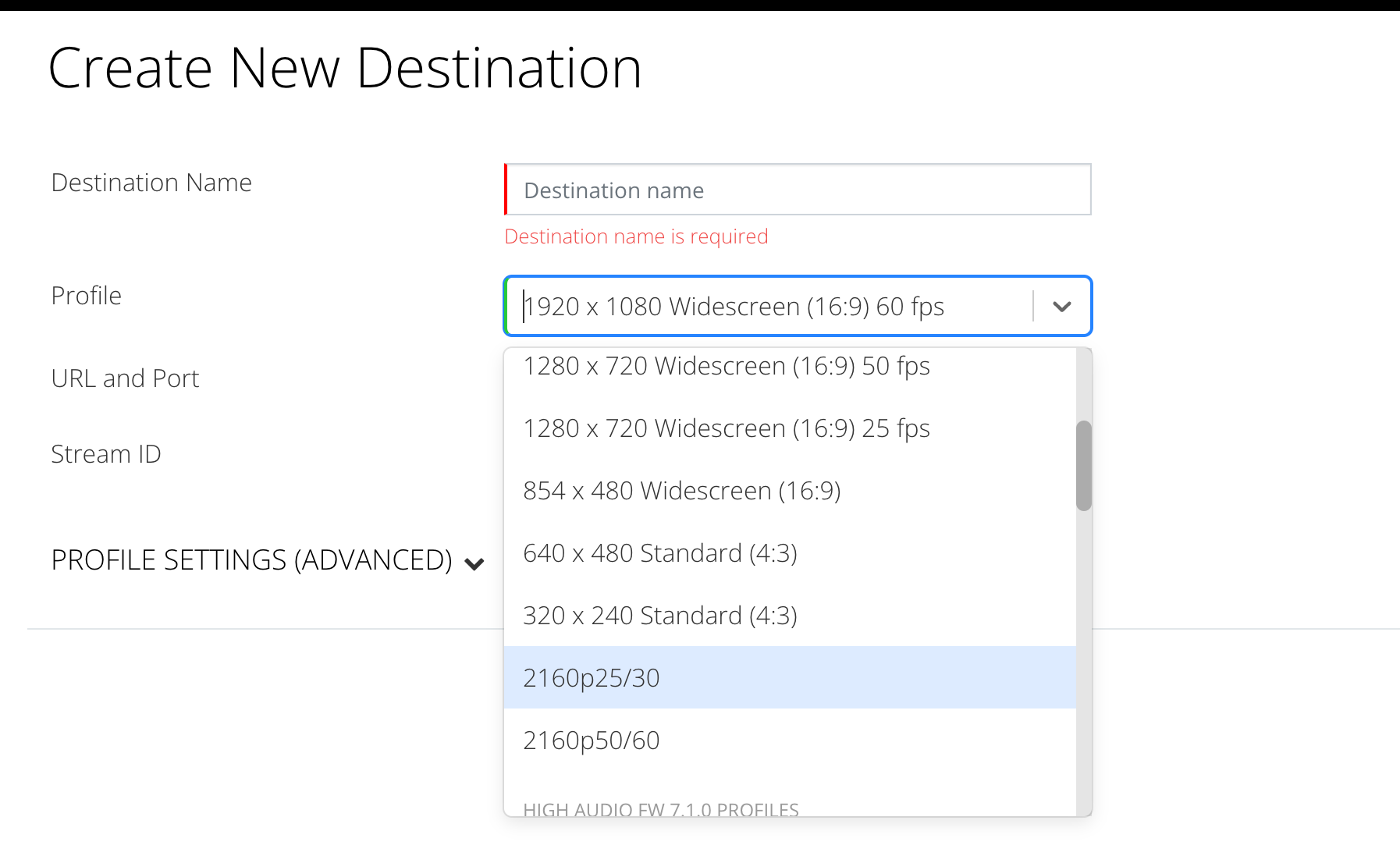 Configure 4K Via Profile or Advanced Profile
The option for the 2160 resolution will appear in both locations, Profiles and Advanced Profile, resolution override, so you can choose to use either one.
Use HEVC If You Can
Due to the high bit rate required for 4K, the best scenario is to use HEVC as your codec for 4K streams. Whether you can will depend on a few factors:
Does your destination support HEVC? Right now none of the social video platforms do, but if you are streaming to your own setup of OBS, vMix, or others, it is an option
Does your destination support SRT? Solo will only send HEVC when using SRT as the final protocol, so you will only see this option on the SRT-OUT-Caller destination type
For more information on setting up an SRT destination, see the article on configuring SRT.
Use Only the New Zones
As outlined in the article on getting started with your Solo PRO, use only the "new" set of Zones which support HEVC, SRT and 4K.